Langton Hughes Poem Dreams
"Hold fast to dreams For if dreams die Life is a broken-winged bird That cannot fly. Hold fast to dreams For when dreams go Life is a barren field Frozen with snow." Langston Hughes
Dreams are what life is made of, and are of a tangible nature if we persist and persevere!
Unlock your dreams by participating in the 2017 Unlock Your Dreams Conference. Phil Andrews
On November 11th, and 12th, 2017 professionals, small business owners, civic leaders, community leader, services providers, and individuals looking to Unlock York Dreams Conference will be converging on NYC to participate in the conference of the year (click here for full details).
Since its inception the unlock your dreams conference has provided a unique environment for those looking to thrive in the personal and professional lives via unlocking their dreams. Attendees from around the county will be inspired at this one of a kind conference which will be showing and telling guest how to unlock their dreams and fulfill their potential.
Attend This Event That Will Leave You Motivated, Inspired and Empowered!LyToya Parker and her team brings to their audience another exciting and dynamic event! The Unlock Your Dreams Conference will be held in New York, New York.
The conference will entail the following – Key Note Speaker, Entertainment, Awards Ceremony, and unique shopping experience. In the past, Conference Producer, LyToya Parker and conference committee has selected and honored renowned individuals such as Cheryl 'Salt' Wray of Salt & Pepper, Queen Afua, Trent Shelton, Former NFL Player, Activist Maria Davis, Beverly Bond, Founder of Black Girls Rock, Sylvia Woods, Founder of Syvia's Restaurant, Elsie Neal, Scandal Star, Dr. Tiana Von Johnson, Million-dollar Branding Coach, Entrepreneur, Publisher, Dominic Carter, Famed American Reporter and Political Commentator, Kimberly Grant-Bynoe, LIAACC Suffolk, County Director, Phil Andrews, President of New York Largest African American Chamber of Commerce (LIAACC), Lucinda Cross, Activist Tony Herbert, and many others.
The event program will include an array of exceptional talent including comedian Jessica Moore 'Jess Hilarious' and Hip Hop artists and Activist Mysonne. Tickets are in high demand and the conference is expected to sell out. "The Unlock Your Dreams Conference will equip attendees to walk away with an 'I can do anything,' mindset," explained Producer, LyToya Parker. "People from all walks of life will tell how they conquered unimaginable obstacles, and the 'how they got it done' using principles to realize their potential and purpose. Attendees will be exposed to powerful testimonials from women and men who have been through the process of unlocking their dreams."
Solid methods and practices will be shared by woman and men who used deliberation and precise calculation in the critical thinking processes to unlock their dreams. The conference will be mind-blowing and will instantly put participants in alignment with their inner power and creative potential.
All human beings possess this unique potential to unlock inner great, but change agents often ignite the necessary spark for change. Our goal is to highlight, realize and manifest each participant's life dreams, emphasizing it take a lot of courage and strength to actually listen to and take action on their calling.
Testimonials!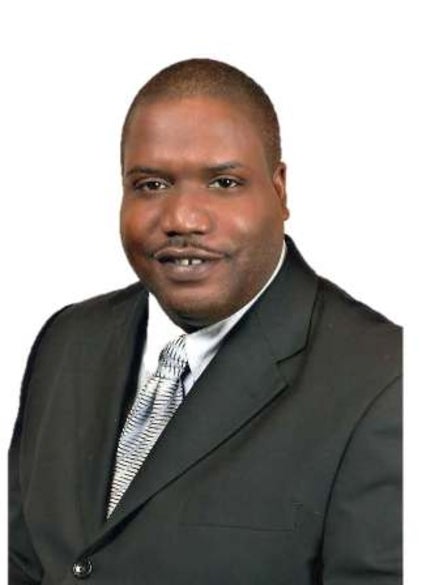 Phil Andrews, Queens, New York
Unlock Your Dreams Conference is unique beyond description, I have attended hundreds of conferences over the years, but never before have I attended a conference that was so entertaining, inspiring, and empowering. Phil Andrews, President, Long Island African American Chamber of Commerce, Inc. New York State's largest African American Chamber of Commerce & Unlock Your Dreams 2008 Honoree
Lorraine Emerson, New York, NY
That conference was great so inspiring and motivating. It gave me a different outlook on the things I can do and how to see every situation I might be in. It just helped me be a more positive person and that alone has been amazing. Unlock Your Dreams 2013
Melissa Holmes, Bronx, New York
I can't begin to tell you how the conference changed my life….I had decided back in 2010 that I was gonna pursue my purpose, after attending this conference, which was my first attendance to any networking experience.
I came prepared with notebook and pen ready to take notes and receive the messages being given to be able to apply and succeed. Hearing the message from guest speaker Trent Shelton made me think and redirect and process my thoughts differently…Amazing experience!! Unlock Your Dreams 2013
Organizers said their aim was to have attendees play an active role in bringing world-class talent to the stage. "We know they are loyal fans of the celebrities' and luminaries." Our goal is to spark the inner celebrity of all guest and attendees to know that they too have to inner power to unlock the hidden key to their dreams.
Conference Host: LyToya Parker – Gorja RCC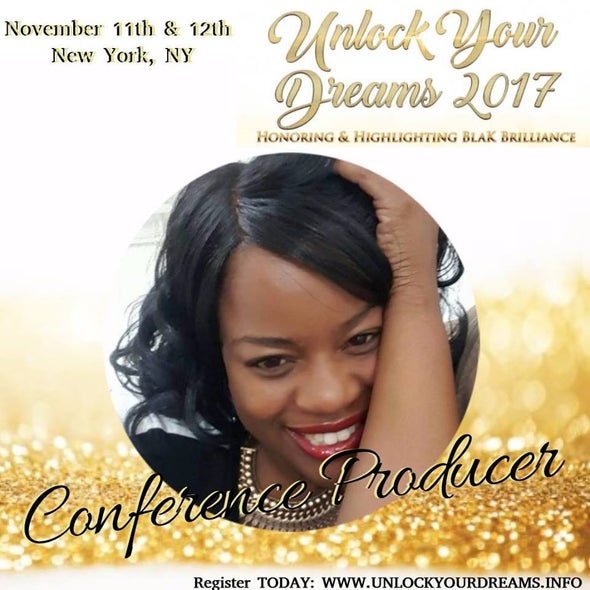 About: Gorja RCC Marketing Agency Our clients benefit immensely from the diverse skills and visions of LyToya Parker. She brings with her years of experience in the areas of Conference Producing, Branding, Marketing & Sales. LyToya has proven to be a marketing expert as she launched and co launched several brands such as Unlock Your Dreams, Still I Stand & Recognize The Real. She has worked in depth with celebrity clientele to achieve unbelievable goals. A few we can mention are: Trent Shelton (Rehab Time), Cheryl 'Salt' Wray (Salt & Peppa), Beverly Bond (Black Girls Rock), Tami Roman (Basketball Wives), Dr. Tracy Lynn and Queen Afua.
Hobby, Hustle or Business: You can count on LyToya Parker to utilize her 10+ years of expertise, energy, creativity and proven tactics to acquire success in your business, event or desired endeavor.
The online registration fee for the event is now available and open to the public. Discounts are available with the purchases of 10 or more tickets online. Individuals wanting to participate in the Unlock Your Dreams Conference are encouraged to register early at http://www.unlockyourdreams.info today.
For more information Sponsorship opportunities, Vending, or General admission log on to the Unlock Your Dream Conference website today at http://www.unlockyourdreams.info. For media inquiries, interview opportunities and media RSVPs, please contact: PA Public Relations Company 347.475.7158.
For general inquiries call 347.955.6469.